Short track or long distance, laid-back or facing the challenge - it's up to you!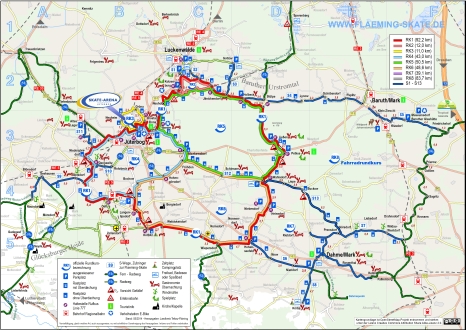 The Flaeming-Skate passes through woods, meadows and fields along approximately 230 kilometres of path, well away from any noisy traffic. Its two to three metre wide fine asphalt track passes idyllic villages and towns in Lower Fläming and the Baruth glacial valley.
Find out about the individual path sections on the following pages! Look for and find your own personal challenge!
On the move
Find Google Maps track data with your smartphone:
Track data
Length:

230 km

Width:

2-3 m